What Business Owners are saying…
Andrew Dobies, Edward Jones Investments, Pittsburgh PA

As a second-generation subscriber to North Pittsburgh Greeting Company, Tracy has been instrumental in helping our office connect to individuals and businesses in the community. She is truly in the business of helping others and has been a great first impression for our company."
---
Dana Lombardo, Green Apple Pittsburgh PA

Our clients at Green Apple absolutely adore NPGC and Tracy. NPGC is my go-to referral when I have clients asking for advertising that is outside the box. The face to face aspect, along with how Tracy can personalize the visits to meet the needs of both the advertiser and the homeowner makes this a home run. The icing on the cake is the warm list of contact information that she provides to our clients at the end of each month. This helps them grow their contact lists for follow up marking and really increases the value of the program. You get a lot of bang for your buck at NPGC!
---
Quality Cleaning, Cranberry Township, PA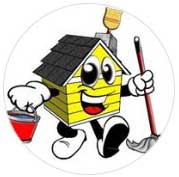 NPGC is an important part of my company's marketing program. I have been working with Tracy since 2016, this greeting service has been a great support for business growth and served as an important reference with my clients.
Tracy does impressive work!!! She is the best!!! I am proud to be part of NPGC!!!
---
H. Schwartzbauer, Pittsburgh North Regional Chamber

Tracy has been an active member of our local chamber of commerce for years now. I have known her to be a great example of a successful small business owner that cares about her clients and more importantly, the community at large. She instinctively realizes that her clients' success not only equates to her success as the owner of NPGC but helps to make our region a more incredible place to live, work and raise our families. I would highly recommend Tracy for her work ethic and true commitment to the businesses that choose to advertise with her. She is a great representation for your company as she is out knocking on doors!
---
Mary Margaret Fisher, North Hills Magazine

North Pittsburgh Greeting Company is a wonderful way to welcome new residents to the area. It is our pleasure to work with Tracy as we have done for the past several years. She is a warm, friendly and entrepreneurial person who has expanded her company and now welcomes new businesses to the area as well. Living in the northern area Tracy understands the community and serves on the local chamber of commerce board. NPGC is a great opportunity to market your business to the new comers to our community.
---
Cathi Erb, Owner My Dog's Care Center Evans City, PA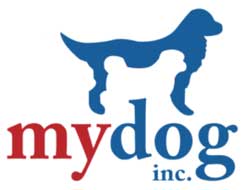 Thank you for helping my business grow since NP Greetings began! Your rates are amazing and competitors don't come close to the personal attention and quality of service you provide. My Dog's Care Center is grateful for you and we look forward to many more years doing business together.
What Homeowners are saying…
Sherri, New Homeowner
What a nice surprise after moving in, the gifts I received from NPGC (North Pittsburgh Greeting Company) were very helpful.
---
Amy, New Homeowner
I enjoyed meeting Tracy. She is warm & welcoming; I truly enjoy the gift basket.
---
Corinn, New Homeowner
The visit from NPGC (North Pittsburgh Greeting Company) was a great way to find businesses in the area, I currently shop at the stores she presented to me.
---
Laura Lindey, New Homeowner
I wanted to take a few minutes of your time to reach out and reintroduce myself. My husband and I met you this past June when you stopped by our new home on a Saturday afternoon. You welcomed us to Cranberry Township and presented with us a wonderful bag of goodies and information about many things Cranberry Twp. and the surrounding area has to offer. During the visit you shared information about yourself, your business and your community.
Already being excited about our new home it was wonderful to know that the community is so welcoming in sending a person to provide such a warm greeting. As you left that afternoon you made a statement that has remained with me. "I love what I do, the people I meet and neighborhoods I visit, however I may soon need to get some additional help". I said to my husband that afternoon and several additional times since that I would love to do Tracy's job. In closing, should you ever look for that extra help, please keep me in mind? I would welcome the opportunity to meet with you again to learn more about your business and my new community, Thank you in advance for your time.
---
Gary Retone, New Homeowner
Tracy was so knowledgeable of all the great places to do business with in the Cranberry Township and surrounding areas. We really appreciated all the information and suggestions provided to us.